The garden is greening up nicely. Still hasn't been hot enough for the tomatoes, but they are starting to get taller and a few blooms. The squash, cucumber, eggplant, potatoes and beans are coming along nicely though.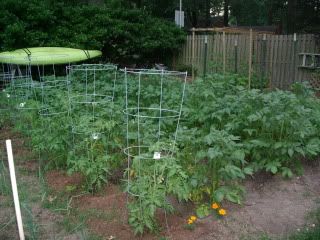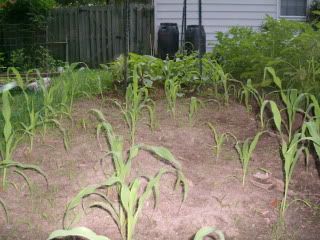 The flowers are doing well near the patio, too.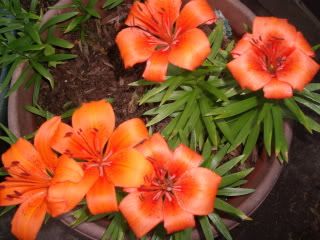 I think that garden gnome just moved!