Well, day three is over and I am less stressed, the truck is fixed all is right in the world. But, I felt I needed a "me" day. So no painting was accomplished, I will deal with that tomorrow. Today, Purl and I went out for some girl time this morning in the fresh morning air.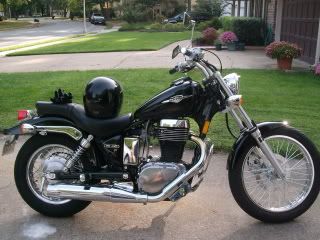 "Purl"
She and I had a wonderful time together. Then I came back and took the repaired truck to meet a girlfriend for lunch. We went to a wonderful Thai restaurant close to the office. She is a dear friend, but blogless. However, what she lacks in blog, she makes up for in a small flock that includes Romney's, Angora goats and an alpaca and we worked out a deal at lunch today to offer her roving in the shop of Stitches and Stories. I don't have pictures yet, but I do have the price list and will be updating the shop back, so remember to click the sheep to the right to go to the main Stitches and Stories site to check out the new inventory. I have spun up her roving before and it is a joy to spin, nice long staple. I have a mohair/Romney blend that is just wonderful. I am spinning some of that now and will dye it and put it up on the shop page as well. Lots of yummy things for your fall knitting projects.
Tomorrow back to the painting, but it will be the last day it will all be finished tomorrow. Hooray! One step closer to the studio.
Go have some fiber fun!