Yesterday, I decided after the typical household creativeness (mopping the floors and folding the laundry, as it was clear no one else was going to do it) I decided some spinning was in order.
My blogless friend Anna, gave me some of her home grown roving. It is 30% Kid Mohair and 70% Romney. This stuff looks soft and fuzzy, but don't let it fool you, it is strong as iron!
Also, check out the link for Madsen bicycles to your right. They are awesome, especially for those of you in city or urban settings that have the ability to use a bike. These are great for a day of shopping at the market, everything will fit in the cargo box, no more wimpy baskets! You can even put small children in there!
Rosie says it is the perfect size for a bulldog who is too tired to walk!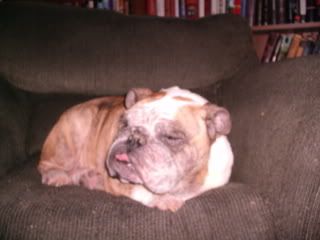 Hope everyone is having a good weekend!