The garden is starting to take off, these were taken earlier this week.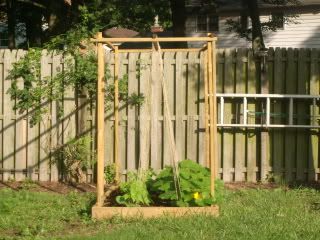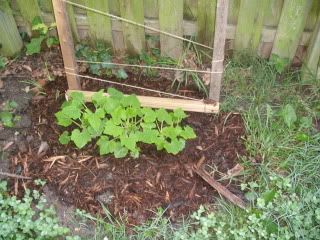 We are starting to get cherry tomatoes and squash but so far nothing else is producing yet. But it is early yet. So I'm still hopefully.
Winged death! Yes, I found this in the kitchen I know he probably came in the back door and was making his way back the stash storage area,well I had other plans for him! Sorry the picture is so blurry.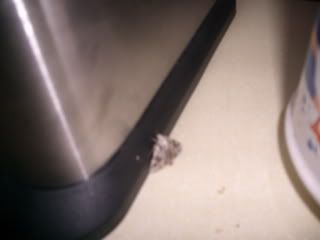 In knitting news, I have started a new pair of socks, pictures tomorrow. These have a deadline so I had to set the ragland sweater down temporarily.