Okay, the jacket is done, I also made some matching wrist warmers and a hat to complete the ensemble. Whew!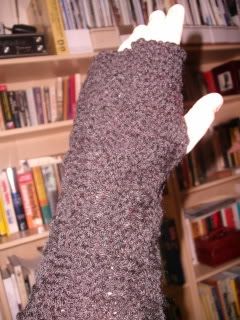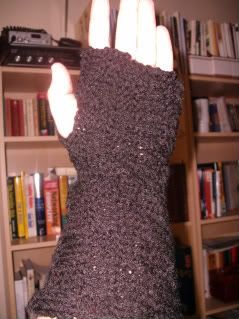 So now on the next project. This time a man's sweater, a chose a pattern from the Winter 2008 edition of Interweave Knits. The Woven Bands Pullover by Hana Jason.
The pattern in knit in one piece from cuff to cuff. Here is my progress.
Socks are still in progress as well. Plain black no frills for the hubby. Here is the first mate, playing in the garden and enjoying a warm sunny day with no rain! We are still having lots of spring showers, but today promises to be sunny and bright!
No further signs of our turtle friend returning from his birthday party, I fear he may have gone on a bender.