It has been an interesting weekend here at Stitches and Stories. Despite the fact that it was not as warm today as it has been, I decided to hang laundry out, even a cold breeze will dry them. Well wouldn't you know that I looked outside only an hour later and there were snow flurries! Knowing the weather being what it is around here. I left the laundry where it was and sure enough in 10 minutes time it stopped.
It never reached 40 today.
But still that is not cold by most peoples standards and I bet certainly not by this little fellows'.
He lives in Northern Ireland. A co-workers spouse if from Northern Ireland and received this picture from home last week.
I have decided to re-decorate my knitting room. And so it begins. I went yesterday and bought the paint. A very deep red.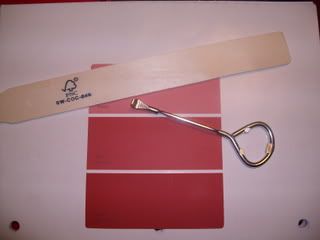 I am looking forward to getting that project started. And actually that thoughts of doing so today, but other household chores took priority. And also to my horror I realized that last weekend when I was out stocking up on stash I failed to get a ball of much needed black yarn for the Rosy Barn Jacket project. So I had to run out today and buy some. I was in complete control and only bought that yarn that is needed for the project.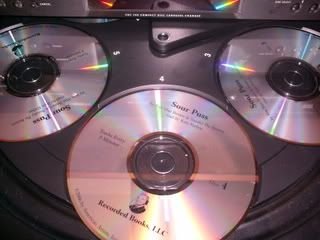 Today while completing those much needed chores and okay, okay maybe I did do a little knitting, I completed two audio books that I had started last week.
I shall have an FO to share with you by Wednesday, so stay turned for that. And also an update on the Barn Jacket.
Happy Knitting!