I have done it. I have given in to the call of the loom. I picked it up Christmas Eve, had a little orientation from the shop owner (we are going to have a private workshop after the first of the year) but she gave me enough info to get me started I think. I'm rather enjoying it under the tree at the moment. I am going to have to create a proper space for it in my craft room. I'm thinking in front of the window.
I already have some cotton to start with. I'm thinking a tea towel or place mat. something that I can still use even if it isn't perfect. I'm so excited. I can't wait to give it a try.
The details:
A Schacht table loom. 20 inches with four shafts.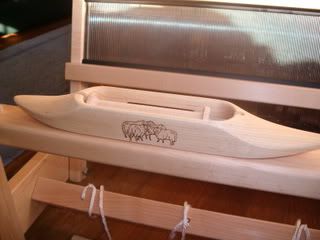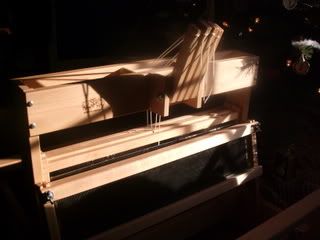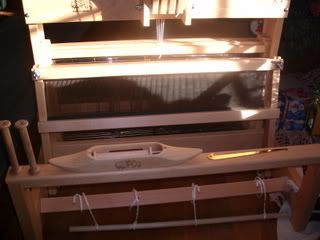 I will take better photos when I have it set up in it's new home.
I am already thinking of next year's Christmas gifts. Table linens and socks for everybody!
In knitting news, I am half way finished with two pairs of socks! And planning some more. These slipper socks/hiking socks are a big hit and I have another request for a pair!
The turkey is in the oven and all the other ingredients for the rest of the meal are laid out and gifts are patiently waiting to be opened under the tree.
I hope everyone is having a wonderful Christmas and filled with the true spirit of the holiday!
Stay tuned......