The winds started to pick up a little bit around here at 4:30 this morning. It is now nearly 9am and the rains have started and the winds are stronger, from some of the outer bands.
The clouds moving briskly from east to west.
Rain dripping off the roof
Tomato plants weighted down by rain.
Tree tops blowing a little.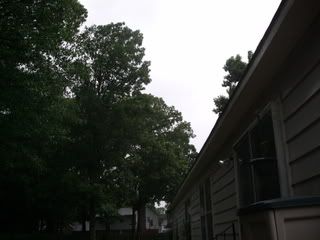 Hanna is schedule to arrive the same time as high tide so this could be interesting.
Everyone hold on and stay safe!