I live in an area with a lot of military, we have Fort Monroe (Army)Ft. Eustis (Army), Norfolk Naval Base, Oceana Naval, Langley Air Force Base, Cheatham Annex, Yorktown Naval Weapons, and the Coast Guard Station at Yorktown. Just a little bit of every thing around here. And there is usually summertime celebrations open to the public at various bases, one is the Air Power Over Hampton Roads at Langley Air Force base. I have lived within the flight path of Langley for about 32 years, almost my whole life, you get used to the noise and the planes and things like that. I moved away for a short time and since our return we have not been to an air show. We can see parts of it from our front yard if the planes are high enough and I went as a young person. But this year I decided we were going, the hubby and never been and I thought he would enjoy it.
So we off we went, we did have to sit in traffic for about 45 minutes because we should have gone earlier, but it was okay. We got parked and went through the security and onto the field! Hooray, they had all kinds of static displays from all the branches of the military.
This is a NASA plane
I couldn't tell you the types of all the different planes, the hubby could, but they had some that were big...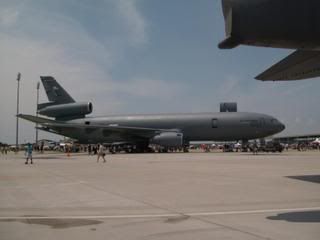 Some that looked fast...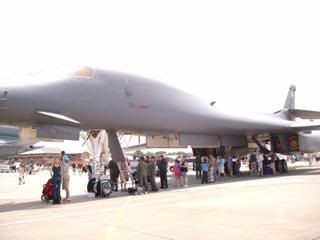 And one that was huge! It was the visiting Royal Air Force, it brought over their Red Arrow Squad, this was the biggest plane I have ever seen!
The Air Force K-9 units were out and about, beautiful German Shepherds and here is how they travel in style complete with AC...
That is also where they took their breaks during the day, they stalls with the closed doors had dogs in there resting. If you got too close they let you know they were in there too!
Some of the plans I did know was the stealth bomber, because just how cool is that plane?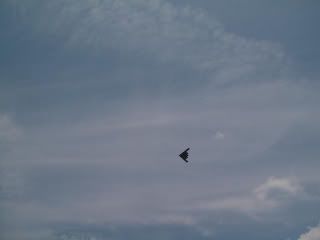 And the F-22 Raptor, which can do amazing things, I never knew an airplane could do, they just stop and turn and the pilots are just really amazing people!
They had planes from previous generations this picture represents 30 years of military aviation, there is an F4 jet, an F22 and I'm sorry I couldn't hear what the announcer said the third one was.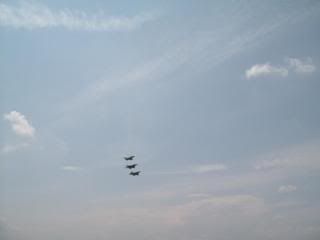 There were sky divers which to me is just one of those things you couldn't pay me enough to do, but they made it look so easy. They brought down with them this flag it is 5,000 square feet in size!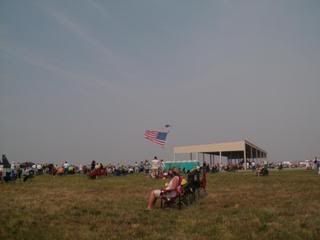 And as I mentioned the Brits were visiting. Frankly, I can't say enough good things about them the them. The pilots were walking around and they were very friendly and they are sooo incredible in the air! I wish I could describe the precision in which they fly together. I was very impressed.
Here they are with one of our Raptors.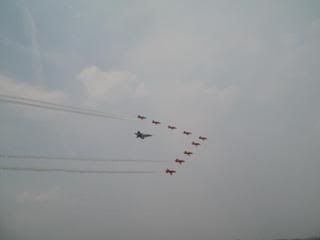 And here is something I didn't expect to see, just to the right of the port O potties was three monks enjoying the air show. I kinneared them.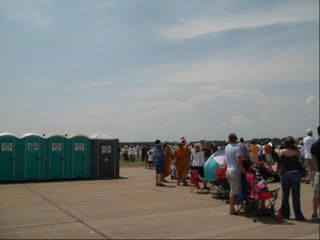 It was a great time, we spent the whole day and got lovely matching sunburns,I mean tans to go with it. I had on my sunblock but still got a little pink. It was worth it. We had fun.
There was much more to see and do, just too much to talk about here I wish I had taken my big camera, but they had said to bring only small camera bags. But the photos are a little better on the slide show. There are more pictures here:
Hope everyone is having a great weekend too!