Seriously, I don't even know what happened to it. One day I was working the next day, weekend. Just like that. I haven't posted the things I wanted to when I wanted to, but I plan to make up for that.
Even though work has been busy, I got to leave early one day last week to go the retirement party of a former boss. It was a good time and got to chat with old friends (pictures coming soon).
Then this weekend we had a broken water pipe in the kitchen. I don't mean a leaky pipe I mean this thing had a hole in it! Much time and devotion was spent in that repair, but it is fixed and we can once again run water in the sink and wash dishes. Hooray!
The weather has been wonderful this week and the roses are loving it!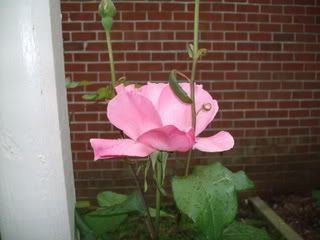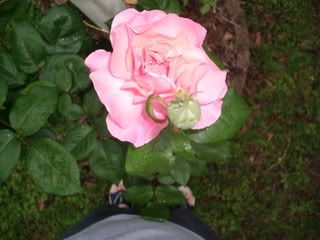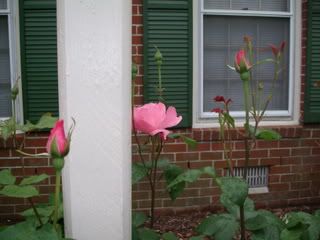 The Star Jasmine will be blooming any day now.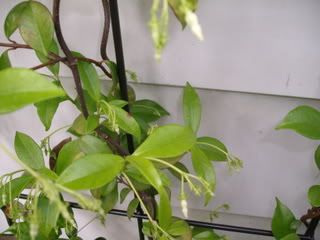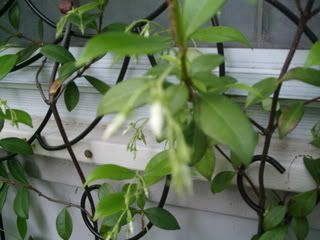 I planted some veggies too, these are in the early stages.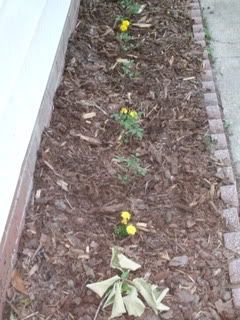 It is hard to tell at this stage but those are bell peppers and tomatoes with merigolds.
Here is the raised garden which will soon hold cucumbers along with the Hosta.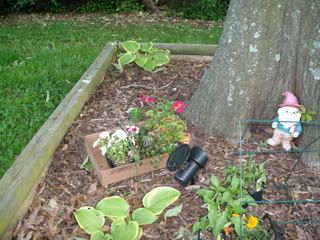 The girls are having a nice weekend.
I don't have to come in now, do I?
Lily wants to know where the fleece went that mommy was skirting earlier.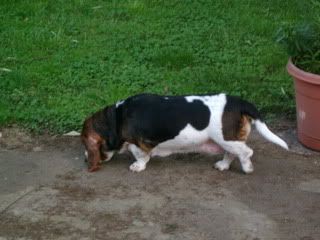 And I have been working on a new sock.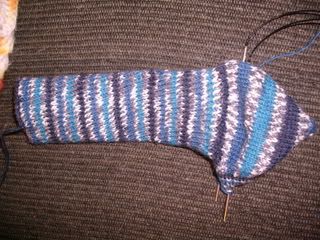 For those you made in to maryland Sheep and Wool i hope it was as awesome and I thought it would be.
Happy Knitting