Did I say I wanted that sock finished by today? Hmm, well wanting is one thing I suppose, although I am about to turn the heel so I am very close to getting it done.
But this weekend was beautiful and I really only managed about an hours worth of knitting all weekend at least up until this point. I plan to go knit after I post this.
Yesterday, we enjoyed some time at the Farmers Market, we bought some mulch for the flower boxes which we put out today. And I bought a nice watermelon.
Today the hubby built me a box for cleaning my fleece. I think he did a nice job. I can shake plant material out of the fleece a little easier with this.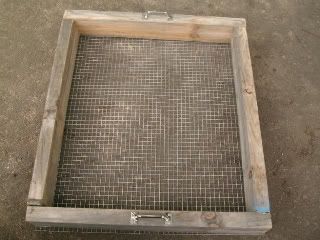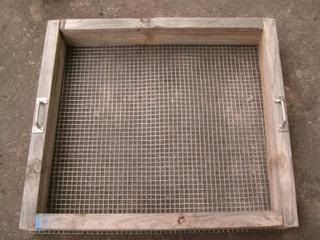 We built some more flower/vegtable boxes today (I didn't get a picture of those yet.) and checked the progress of everything. The pink climbers in the back has started to bloom here is the first of the season.Sorry if it is a little blurry there was a breeze today.
Here is what it looked like last year.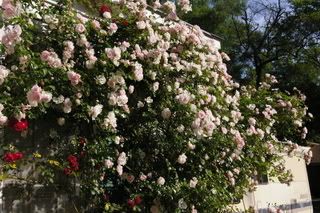 The Tiger Lilies are just about ready too.
In other news I have contacted Ashford regarding my problems with the spinning wheel and I am convinced it is not totally me. As I was able to spin on a different wheel (Kromski). The folks at Ashford have been extremely nice and helpful and are sending me replacement parts for free with advice on how to make certain adjustments.
I have nothing but good things to say about their customer service, they have been wonderful and I'm confident that with the new brakeband and springs I will be spinning away in no time.
I hope everyone had a great weekend!
Happy Knitting!