The three day weekend was welcomed, not that I haven't had three day weekends lately, well mostely last month, but it has been a stretch since the last one and I had gotten kind of used to them. Also, this weekend is going to include one "me" day.
Day 1
Got up and the hubby cooked breakfast, something we normally only do on Sundays. But we decided to change things up a bit this weekend. So we have a nice sit down breakfast with one another.
Then started the days chores, I did a little laundry (not too much) can't do everything in a day you know have to spread the wealth. So then I and met my quota of chores and decided to play with the new toy and it has a couple of simple yet addictive games. I had to update the contacts and calendar items that took a while, okay I'll admit hours. But hey it had to be done. :-)
What is the new toy you ask? It is a sublaptop. It is half the size of a regular laptop and the price tag is half as well. It is the size of a hardback novel.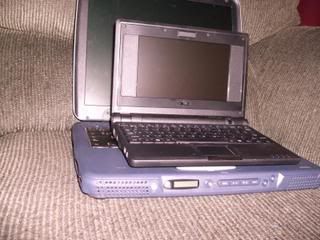 Very portable and does everything that you can do on any laptop. Now it doesn't have cd rom drives, but who uses those anyway. It has usb ports and takes an SD memory card. It also has a linux OS rather than Windows, so it books quickly and isn't bloated. I prefer Linux especially UBUNTU over Windows. If you've check it out, you should the word processing, presentation and spreadsheet programs look and act just like MS versions but are less bloated and free you can even same them with the MS suffix if you have to use them later on a Windows computer or send them to a person only using Windows. Pretty cool, huh?
After fun and games (not sure what the hubby did after breakfast) we decided to go out for a bit, so off to the bookstores to get the latest knitting mags and to dinner. And had to make a stop at Trader Joes for a few weekend necessities, like two buck chuck and scones. The dogs also love their all natural peanut butter flavored dog biscuits and we were getting low.
What could possibily beat this excitement? Stay tuned.....two more days to go!
Can you stand it?!