I belong to a wonderful online group of basset hound owners and each year we do a secret santa. This year Halle, had my name and she sent me a personalized mug made with all three girls on it! Some knitters had soap and cookies for the girls!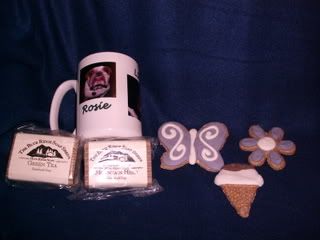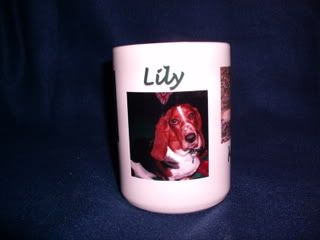 My secret santa partner upstream is still waiting for her package despite my having mailed it weeks ago, she is a knitter as well as a basset owner!
I hope she gets it soon!
Happy Knitting!