I got up this morning to take Lily outside and to my surprise it was 70 degrees outside! What in the world? I check the thermometer, but yep I was right spring time!
So not to miss an opportunity such as this, the hubby and I decided to rake leaves in the front yard while the weather was cooperating.
It was a nice morning, warm, southerly breeze. Then half way through our leafing, the winds change and started coming from the north, bring with it cooler breezes and the promise of a front!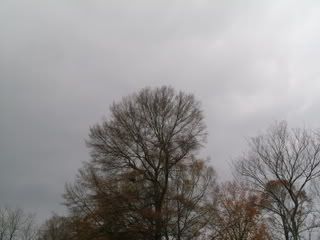 Well, we decided to shift it into high gear and we were finishing up just as the first rain drops started to fall. Now it is a gray sort of dreary day outside only 53 degrees and an excellent day for knitting. I am about 80% finished with a hat for my neighbor. He is out of town, and the weather will be even colder when he gets home so a nice warm hat and scarf will be a welcomed, welcome home gift. (I hope).
But, before I can finishe the hat I need to go to the store and luckily there is a Borders on the way so I will be stopping there first.
But then whats for dinner? Hmmm I know!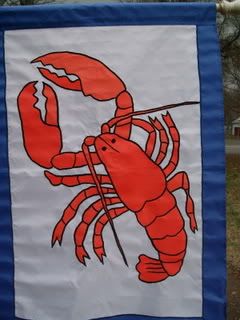 Happy Knitting!