Happy Veterans Day to all you are serving, have served are have a loved one in the military.
My dad served on teh USS Gainard, DD-706 during the 70s. My grandfather served during WWII and lost half of his leg to a land mine. So to all those who have served and especially those who were wounded. Thank you!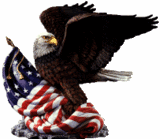 I am off today as the County is closed today in honor of Veteran's Day.
So I am using the day to relax a little and get some knitting done. I have scrapped the scarf for the moment, it was not turning out the way I wanted and I was afraid if I stared over it wouldn't get done in time for Christmas. So I have tucked it in the knitting bag and started some spa sets that are quick and easy to knit up. They consist of a facecloth, soap bag, slippers, and eye mask. I have the facecloth and soap bag done and half done with the eye mask and I plan to have that finished today and start the slippers today as well. I am knitting everything but the slippers in cotton.
Yesterday was also a day of backing. I baked a loaf of white bread for sandwiches this week and a loaf of banana bread. Although I have to admit that neither was from scratch this time. The banana bread mix I thought at Trader Joe's on Saturday and it turned out really well.
I hope everyone else is enjoying the holiday!
Happy Knitting.