Wow, this week is going by quickly. Of course being off Monday really helped. And I'm not particularly looking forward to my day at work today, but if I can get through today, then tomorrow is FRIDAY! Hooray! I have to take minutes at a public hearing tonight. Not exactly exciting stuff. But there is only one case and I am really hoping it goes quickly. The only thing is that the meeting doesn't start til 7pm so even if it goes quickly my chances of being home by 8pm are pretty slim. I'm going in late today to off set the time and hopefully not have such a long day at the office.
The office drama keeps getting worse and worse and I really wish there was a way to get away from it!
I do have little escapes though and I took my camera with me on my lunch break yesterday. There is a little park not far from the office that many people go to at lunch because despite it being in the city, it is very peaceful there. There is a creek that meanders down to the James River and there is always some kind of wild life there.
Yesteray we were treated with wild swans!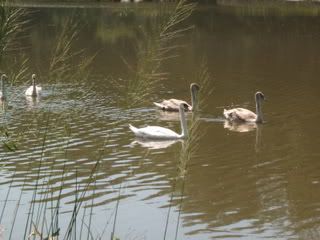 I don't know where they came from. Normally there is a small flock of Canada Geese around but they went over to the opposite sure yesterday when the swans arrived.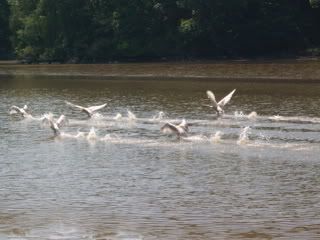 The tide was low at lunch time yesterday too so you could see the sandfiddlers, in this case mudfiddlers everywhere. The city built a nice little pier with benches you can sit and enjoy the view and some people fish from there. Lots of fish in that creek.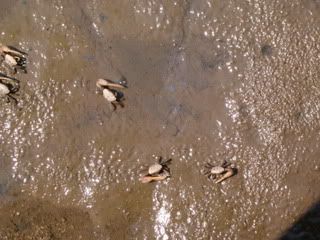 I didn't do any knitting yesterday and hopefully I will get a little done today but since I have to drive myself without the benefit of hubby today that cuts out my usual commuting knitting.
And for Dogs on Thursday, check out these sad faces waiting for their food. Poor things!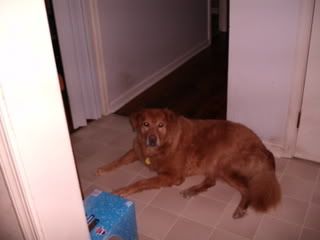 Mommy I'm so hungry!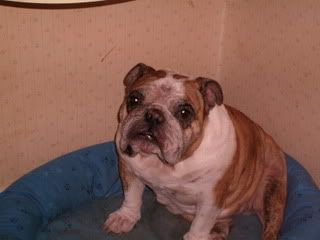 And also in other knitting news, Knitting Sisters is having a 4th year anniversary sale starting today until Saturday, so if you don't hear from me for a couple of days you know where I'll be.
Rolling around in the new fall Rowan yarn that is on sale!
Happy Knitting All!