We aren't really expecting to get the tropical storm here as it looks like it will be heading back to sea but the time it gets this far north, but we might get some of the out bands and hopefully a little rain. Already this morning we are getting a lot of clouds coming in off the bay.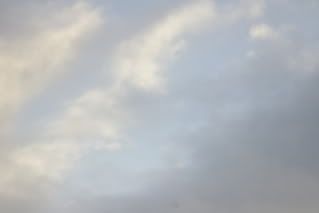 And there is a little breeze this morning. I was really hoping for it to come a little closer as I am in the mood for a good storm and we really need the rain.
But I'll take what I can get. This weekend seems so short after the long weeekend last week. I'm having a great weekend but it is just too danged short I tell you!
If I didn't have anything else to do today I could probably finish the sweater. I am halfway down the back.
I mentioned before that Knitting Sisters was having a sale this week in honor of their anniversary. Well who can pass up a thing like that?
Yummy yarn I have no project in mind for it. Yes, I have broken one of my own cardinal rules, never to buy yarn without a project in mind, but it is so soft and the colors just beg you to make them into something!
I also bought a couple of pattern books, perhaps something in there will need orange and red yarn?
Speaking of these that are soft and lovely. Look at this little only thing. The only one out there this morning.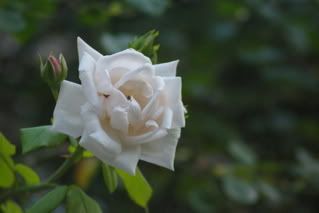 Hope everyone else is having a wonderful weekend!
Happy Knitting!